I hope that reading some of the great experiences that my patients have had will motivate you to explore some of my techniques.
Visit Yelp: https://www.yelp.com/biz/kelly-her-acupuncture-ventura for more updated testimonials and reviews.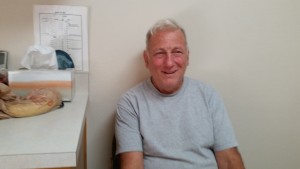 I became a believer my first visit.  Kelly Her is many things, first and foremost a Healer.  Welcoming and comforting, Professional and Personable.  Kelly Her treated my sciatica with her knowledge of Eastern medicine.  My regular physician had me on Vicodin, Ibuprofen, Naproxen and Physical therapy.  Still being in terrible pain after 14 months, I needed a new solution.  Kelly Her Acupuncture was the answer. My only regret is not calling sooner.  A very grateful and pain free customer.  
–Allen Dinnewith of Ventura
I still had an awful skin rash all over my body for over a month after a doctor prescription and a dermatologist's diagnosis, it was getting worse. So I went to Kelly Her and the next day I was not itching much at all and now it is clearing up. Next time, I think I will start with her treatments first.
-A.L. – Ventura
I have been going to traditional acupuncturists for over 30 years and am very selective about who I see. After seeing Kelly about a strained back, her diagnosis and treatment were very effective.  I highly recommend Kelly if you want to experience the effectiveness of TCM.  
-Don O. of Ventura, CA
I suffered from fibromyalgia. My neck and back were constantly in pain.  It affected my work severely. After only the first treatment, my neck was pain free for the first time!  
–Rachel.V. of Ventura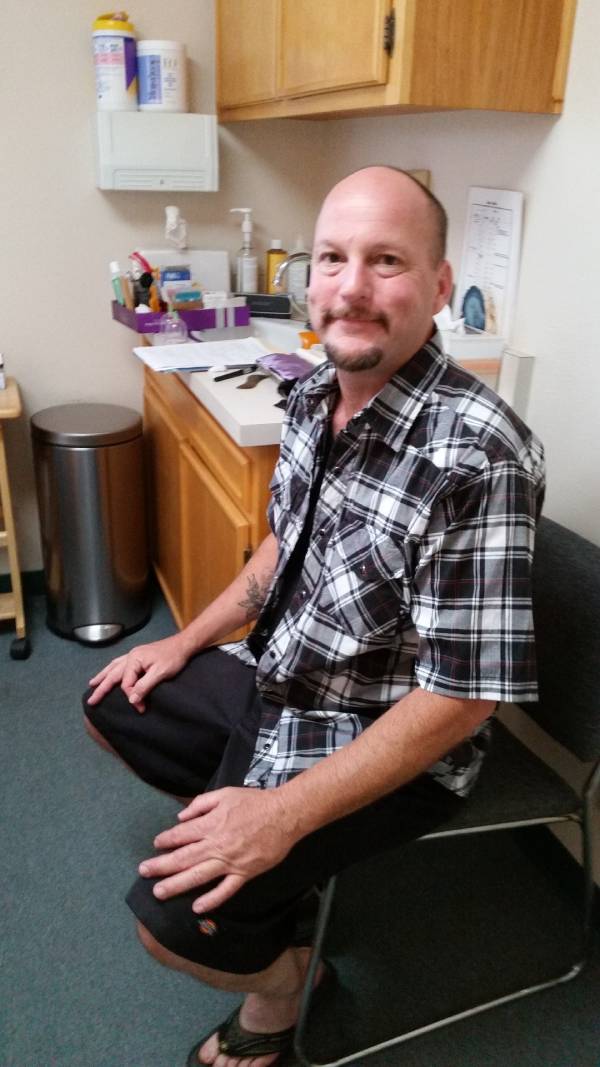 Allen W.
"I had back pain for the past two years. After Kelly placed two needles on me for only 10 minutes, I was amazed to find out I could actually bend my back without pain." 
–J.R. of Camarillo
"My doctor recommended that I to get shoulder replacement surgery. I did not want to go under the knife.   Acupuncture was my last hope. Turns out, I made the right choice. After the fourth treatment, I could sleep through the night without being woken up by the pain of my shoulder." 
–S. E. of Ventura
Kelly is fabulous at working with you and listening to you and your body to customize the exact treatment you need for the visit. I love that she doesn't limit a session to acupuncture.  Kelly is well versed in lots of Chinese healing techniques and uses them together to give you a well rounded treatment.  I left her office afer just one visit feeling more relaxed than I have in years and the relaxed state stayed for a few days.  I am looking forward to future appointments and would recommend Kelly to anyone that is looking for an acupuncturist!!  
-Jill K of Ventura, CA
"I suffered from chronic fatigue syndrome. Kelly's combination of acupuncture and Chinese herbs gave me almost immediate results. Within 2 months my anxiety completely subsided, at the same time my energy level started becoming more and more consistent everyday."
–Chris. H. of Oxnard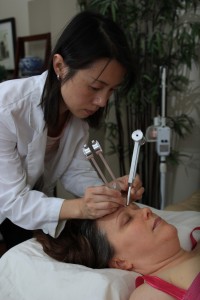 "Dr. Her has helped me with the knee pain that I had for over three years. I was proscribed with heavy doses of pain killer.   I'm not one to take medicine unless it is absolutely necessary.  That is how I found Dr. Her. I discovered that acupuncture is a relatively painless procedure and the results are amazing."
 –R. M. of Camarillo
Kelly Her mad my experience very comfortable, as she was very knowledgeable and answered all my questions.  I have been dealing with chronic back issues for the past 10 years.  I did not want to do surgery so I decided to go throu acupuncture.  I have visit Kelly 3 times and I can already feel a relief in my back.  I would recommend Kelly to my friends and family.
-Ignacio G. of Oxnard, CA
For me, acupuncture has been a great compliment to Western medical treatment. I decided to try acupuncture after 6 months of chemotherapy and it really helped me gain my strength and wellness.   Thanks!"  
–Dan. H. of Ventura
I visited Kelly Her for pain and lack of energy after surgery.  She talked to me for a long time about my symptoms and gave me ideas for treatments. She understood that I was not mentally ready for acupuncture, and so offered alternatives.  I had the acupressure, cupping, tuning fork, to name a few.  I walked out of there feeling better than I had in weeks.  Highly recommend Kelly Her.  
-Kimberly C. of Ventura
Call me or request an appointment. I can't wait to help you feel better, too.