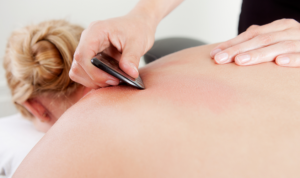 Gua sha (pronounced gwa-sah) sometimes called 'coining, spooning or scraping' is a healing technique of traditional East Asian medicine. To perform this task, a specialized tool is used to gently scrape the skin over a problem area, which may leave some slight redness that will dissipate over a series of days.
Gua sha is effective at relieving muscle tension but due to the effects of reduced inflammation & increased immunity it is often effective at treating cold & flu sypmtoms.
How does Gua Sha Work?
Modern research shows Gua sha scraping triggers a protective response that reduces inflammation & increases immunity. This accounts for its effect on common flu symptoms, pain, stiffness, fever, chill, cough, nausea and vomiting.
What conditions does Gua Sha help with?
Gua sha is a touching technique that has been effective in treating:
Liver Inflammation & Hepatitis
Sinus Conditions, Allergies & Respiratory Infections
Relieving Muscle Tension, Tightness, Constriction & Stiffness
Neck Pain and related spasms, including headaches
Mastitis from Breast Feeding
Schedule an Appointment to Discuss Gua Sha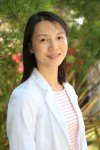 Your initial Gua Sha visit takes about
##
minutes, so that we can conduct a comprehensive interview and treatment plan.  The Gua Sha session typically last approximately 
## –##
minutes.
Regardless of the techniques we take advantage of during your visit, all of my services are performed at a flat rate of $100/hour. I appreciate the opportunity to help you, and I look forward finding the best solution for your very unique situation.
Contact me today to set up your free consultation.